About John J. Jeffries
During renovations, workers found in the floor beams a signed inspection stamp — November 5, 1890 — with the name of tobacco inspector John J. Jeffries. We named the restaurant after him.
We've designed our menu based on local, seasonal, sustainable, and organic agriculture and delicious recipes. Please join us and taste the difference of local farm-to-table sustainable cuisine in one of Lancaster's best fine dining restaurants.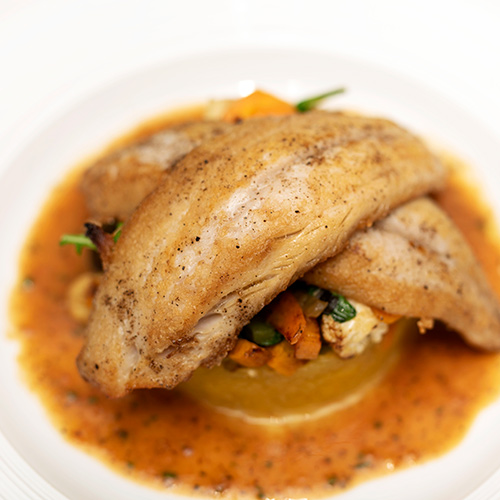 As the Chefs and Owners of John J Jeffries, we believe you will find our passion for supporting local businesses and preserving the land we live on, to be contagiously obvious in how we run our restaurant.
All of our meats are raised locally, confinement-free on fresh green grass pastures. No hormones, antibiotics, steroids or forced-fertilization occurs. Our produce is local organic or chemical free. We use local grass- fed cream, butter and eggs.
No industrialized seed oils are used in the jjj kitchen. This included canola, soy, corn, cottonseed etc. Our cooking fats are tallow, lard, butter, duck fat. We use extra virgin olive oil for our vinaigrettes and marinates. We use stainless steel, carbon steel and cast iron cookware.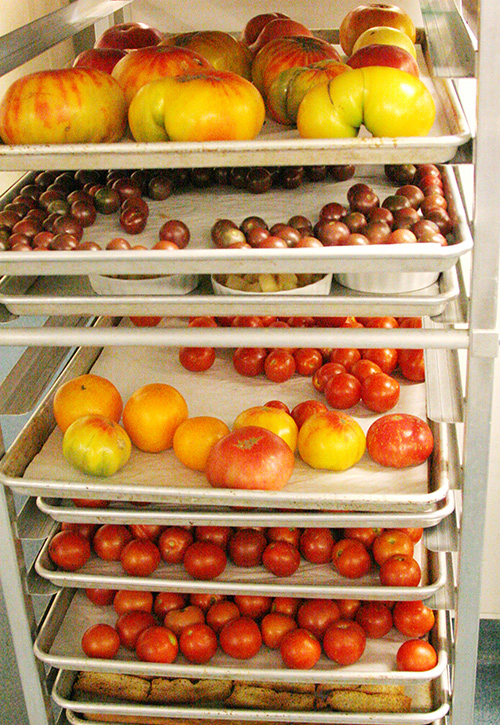 We use responsibly sourced seafood and support sustainable fisheries and their communities. We do not purchase farmed shrimp. These practices encourage a shift in consumer demand away from overexploited fisheries and unhealthy fish farming practices.
Our water for drinking and cooking is filtered through an in-house carbon system. Our coffee is organic fair trade and locally roasted in small batches.

Meet the Chefs of John J. Jeffries.
Chef Sean Cavanaugh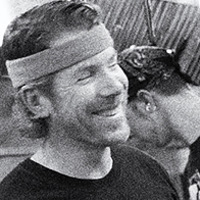 Growing up in Pittsburgh as the oldest of 4 children, Sean Cavanaugh began his restaurant career at The Cedar House Restaurant working as a 15-year-old dishwasher. The following year after the death of his father, it became full-time work at the age of 16. While working full time cooking through high school at the Airport Holiday Inn, Sean made it into the prestigious Culinary Institute of America, still needing to work full-time throughout his culinary education in order to make the monthly tuition payments. The tour of duty combined Cordon Bleu Catering, Vassar College and the CIA Book Store. After graduation in 1985, Chef Cavanaugh was hired by The Marriott Group. He worked Hilton Head Island, Miami, San Diego, New York and Washington D.C metro area while climbing the ranks to Executive Chef. Following restaurant stints in Baltimore, Saint Louis and Denver and two more Hotel stints Baltimore, Sean joined Vail Resorts, as Executive Chef for the Vail Marriott Mountain Resort and Spa, in Vail, Colorado. After spending 2 years in Vail, Chef brought his expertise and contagious passion for food back home to Pennsylvania, to open John J. Jeffries in downtown Lancaster. It is here that Chef has realized his true vision of not only what a restaurant should be, but also what a restaurant can do for its local community.
Chef Michael F. Carson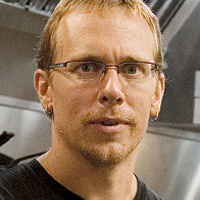 A central Pennsylvania native, Chef Carson is a 1994 graduate of York Suburban High School and received his culinary training from the Pennsylvania Institute of Culinary Arts in 1995. Chef Carson and Chef Cavanaugh met early on in their careers while employed at the Harrisburg Marriott; the pair worked together for the next few years at various locations in Pennsylvania and Maryland. In 2000, Chef Carson went to work for the highly acclaimed Charleston Restaurant in Baltimore, MD under the acclaimed Executive Chef Cindy Wolf. Carson worked his way up the ranks to become Chef de Cuisine where he remained until 2006. In the fall of 2006, Chef Carson happily returned home to Pennsylvania to partner with Chef Cavanaugh and open John J. Jeffries restaurant. Chef Carson is fortunate to be able to work with his wife Ladan, who has played a major role in the success of the restaurants, plus their two children Leila and William who are currently working at Double C the sister restaurant of jjj.